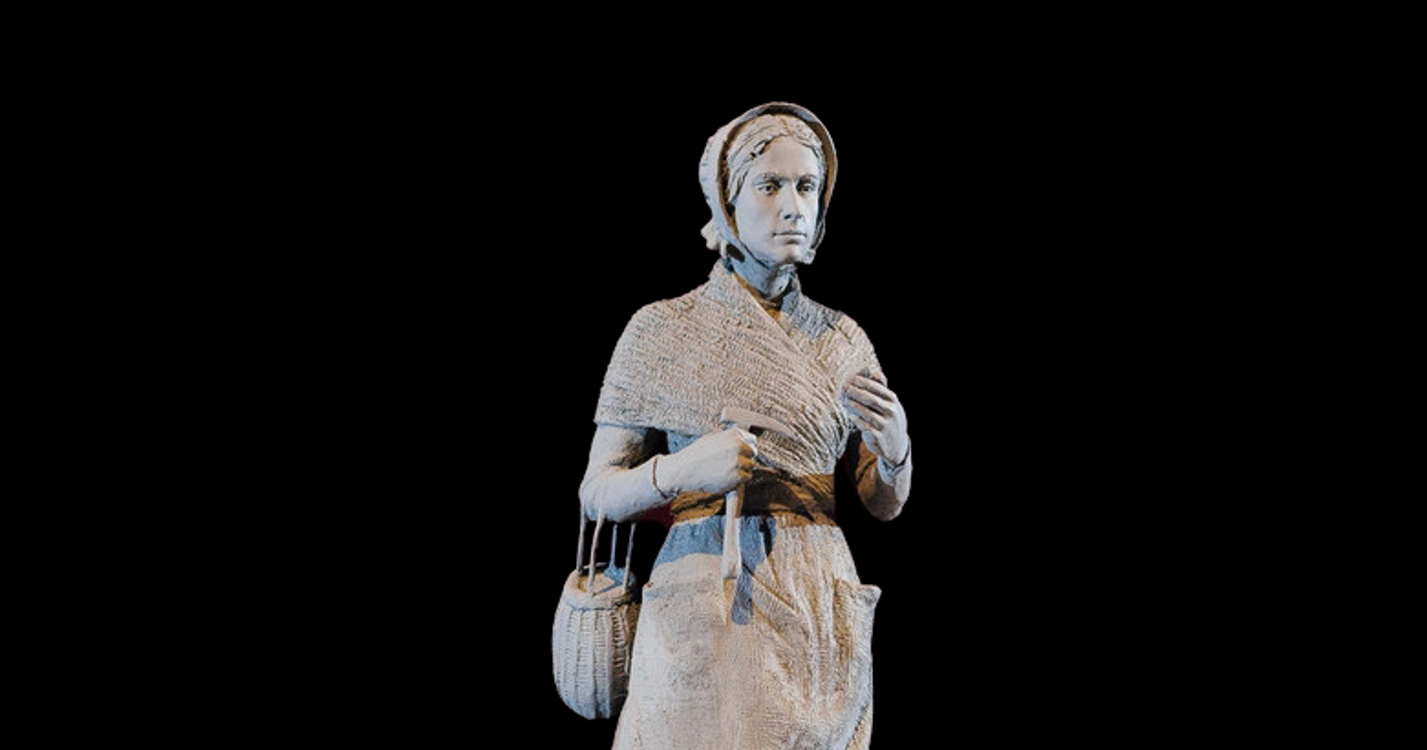 11 MAY – 30 JUNE. FREE, DROP-IN.
Meet Mary Anning is a temporary exhibition at OUMNH. The display features a maquette of Mary Anning that will be touring the country over the upcoming year.
Mary Anning (1799-1847) was one of the most important palaeontologists of the 19th century. Hunting fossils on the beaches of her home town, Lyme Regis in Dorset, her work ranged from unearthing giant fossilised reptiles to helping the famous geologist William Buckland work out what a coprolite was – a fossilised poo!
Not only was Anning a talented fossil-hunter, but she also helped support her family by selling her finds to the most prominent scientists in Britain, including some right here in Oxford.
Working in a time when the world of science was largely dominated by men, her important contributions have only recently begun to be understood and celebrated.