BIODIVERSITY: Kurt Jackson
3 FEBRUARY – 15 MAY 2022
SPECIAL EXHIBITION
FREE ENTRY
Bringing together the celebrated art of Kurt Jackson with reflections from Oxford University researchers, this exhibition explored biodiversity across British landscapes and considered the future of our country's habitats.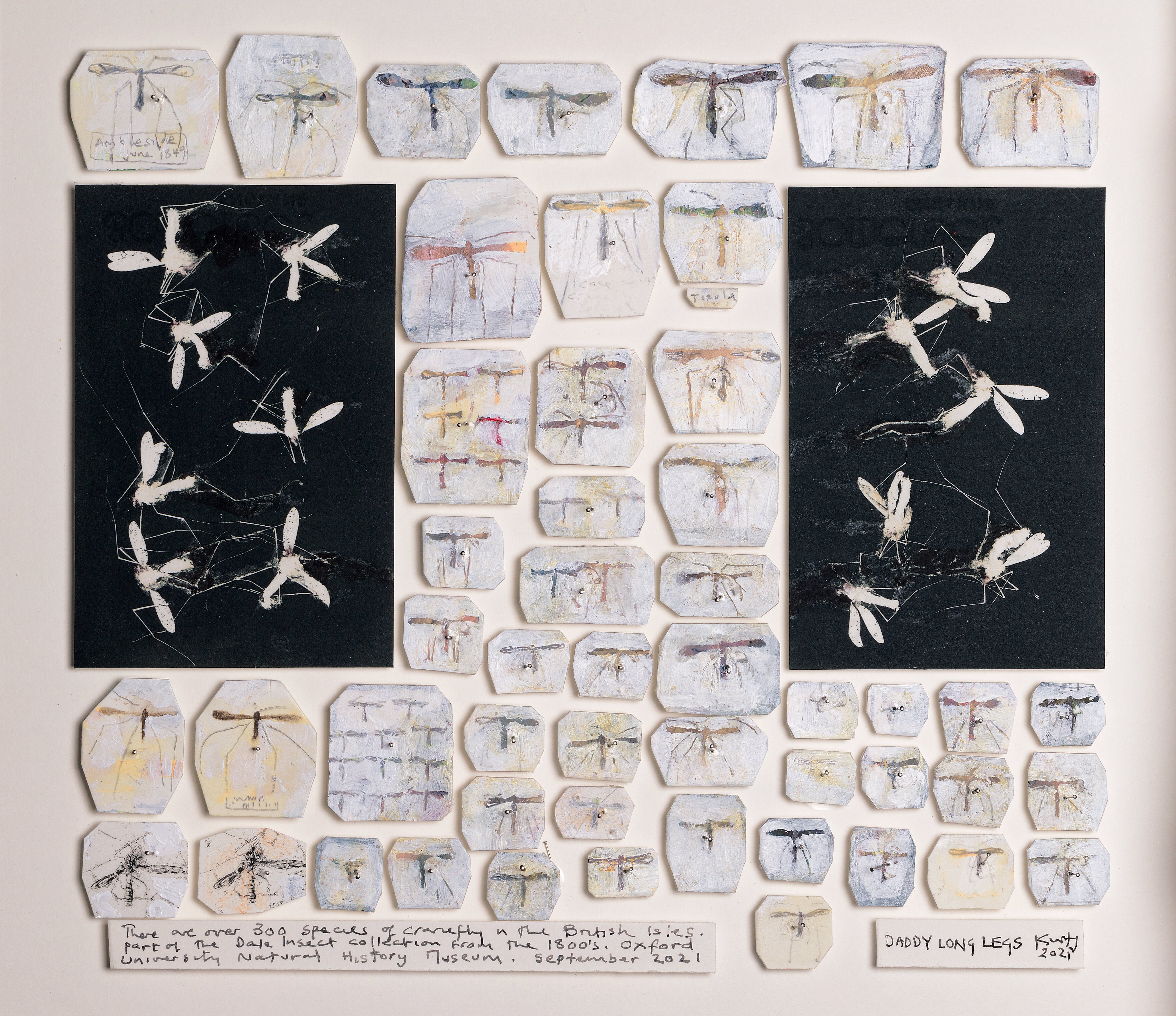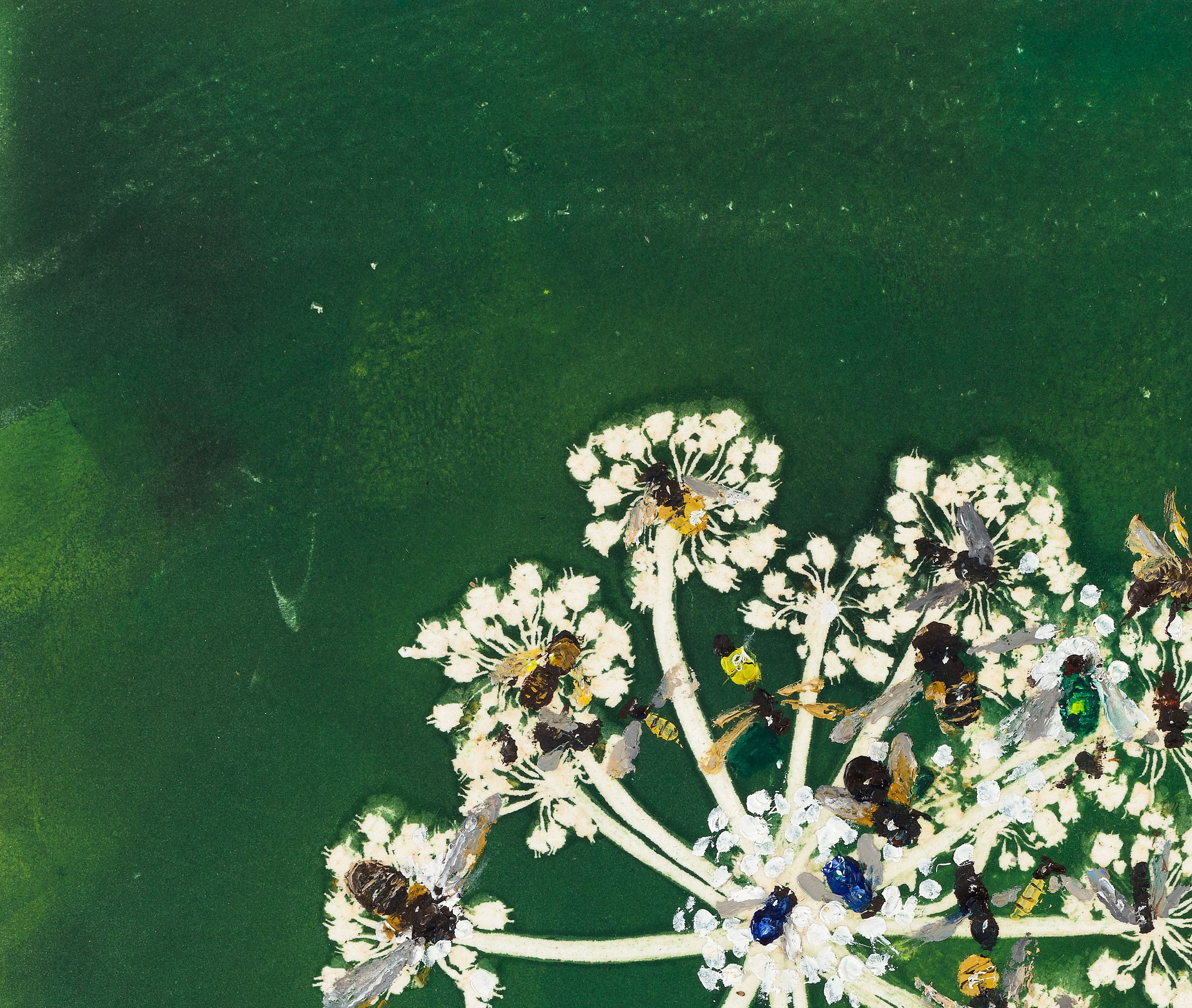 Biodiversity is the variety of life. 
Each natural habitat has its own distinctive biodiversity – from fields and forests to seas and streams, and the increasingly urban places where we live.
In this video, Kurt Jackson explains how biodiversity impacts his art and art-making. 
https://www.youtube.com/embed/bGvw73bNAb0
Whilst Painting on a Cliff

- Kurt Jackson

 

A carpet of canvas
To dance and prance upon
Laid upon a cliff
To fling my colours on
My splatters and sweeps
Above the tides
The springs and neaps
A slab of sea
Beneath my feet
And spread before me
To gradually realise
This world around
Was watching
While being watched

An audience was moving
Squirming, flying, buzzing
Breeding, hiding, feeding
Around this square and me
Swaying, rooted, growing
For animal and plant
Crowded and surrounding
My own activity

From gull to grammersow
Moss to mosquito
Squill to squat lobster
Ant to worm
The inhabitants and locals
Needed to be noted
As part of the whole
The ingredients of this world

 
 
About the Artist
Kurt Jackson is a contemporary artist and environmentalist based in the UK. He specialises in plein-air painting using a variety of media, often incorporating collage and the written word. Jackson has previously exhibited for the Museum – view a virtual display of his 2016 exhibition Bees (and the odd wasp) in my Bonnet.
Oxford University Museum of Natural History would like to thank the following people for their contributions to this exhibition:
Artist – Kurt Jackson
Director, Kurt Jackson Foundation – Caroline Jackson
Design – Creative Jay
Graphic Production – Creative Key
University of Oxford Researchers – Dr Tanesha Allen, Dr Leonidas-Romanos Davranoglou, Dr Ruth Feber, Professor Yadvinder Malhi, Sara Lil Middleton, Professor E.J. Milner-Gulland, Dr Laura Moody, Dr Paris Stefanoudis, Professor Thomas Richards, Dr Sarah Watkinson, Dr Lisa Wedding, Professor Geraldine Wright, Rosalie Wright.
Build – OUMNH Workshop
Interpretation – OUMNH Public Engagement
Artwork Condition Checking – Lynn Shepherd, Peyton Beeli, Kostja Junglas, Carolyn Dudd, Jane Griffin
Specimens and Conservation – Robert Douglas