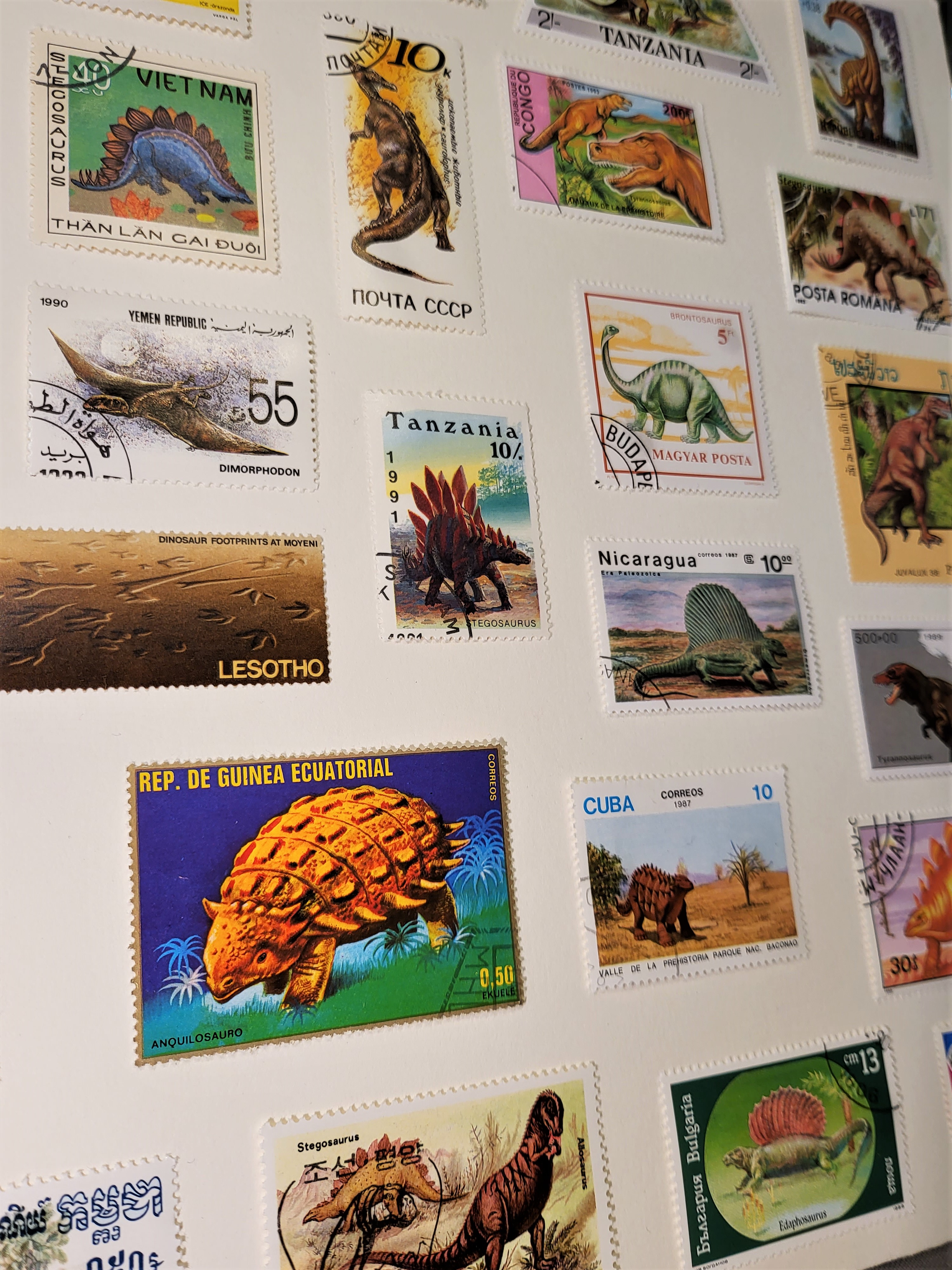 Presenting... Dinosaurs in the post
17 JAN - 14 MARCH 2022. FREE, DROP-IN.
Dinosaurs in the post is a new, temporary exhibit at the Oxford University Museum of Natural History.
The world's first adhesive postage stamp, the Penny Black, was introduced in the UK by Sir Roland Hill in 1840. Since then, hundreds of thousands of different postage stamps have been issued worldwide.
With some exceptions, such as the 1929 Postal Union Congress in London and the 1951 Festival of Britain, major stamps issued in the UK were usually based on a portrait of the reigning monarch.
In 1964, the Post Office was empowered to produce more special or commemorative stamps as long as they 'celebrate events of national and international importance, commemorate important anniversaries, reflect the British contribution to world affairs, or extend public patronage to the arts'. Under these criteria, six to nine sets of commemorative stamps are issued each year.
The study of the history of stamps and mailing systems is called philately, and the stamps themselves are often prized by collectors for their beauty, uniqueness and historical significance.
One such collector was amateur geologist Stuart Baldwin, who collected dinosaur stamps from around the world. Baldwin produced a book of his stamps, written with palaeontologist Beverley Halstead, which was published in 1991 to coincide with the 150th anniversary of the introduction of the term 'Dinosauria' by Richard Owen.
Once the book was published, Baldwin donated his collection to the Museum's archive. Visit the Museum to see a selection of dinosaur stamps from Baldwin's collection.