Presenting... A Story in Stone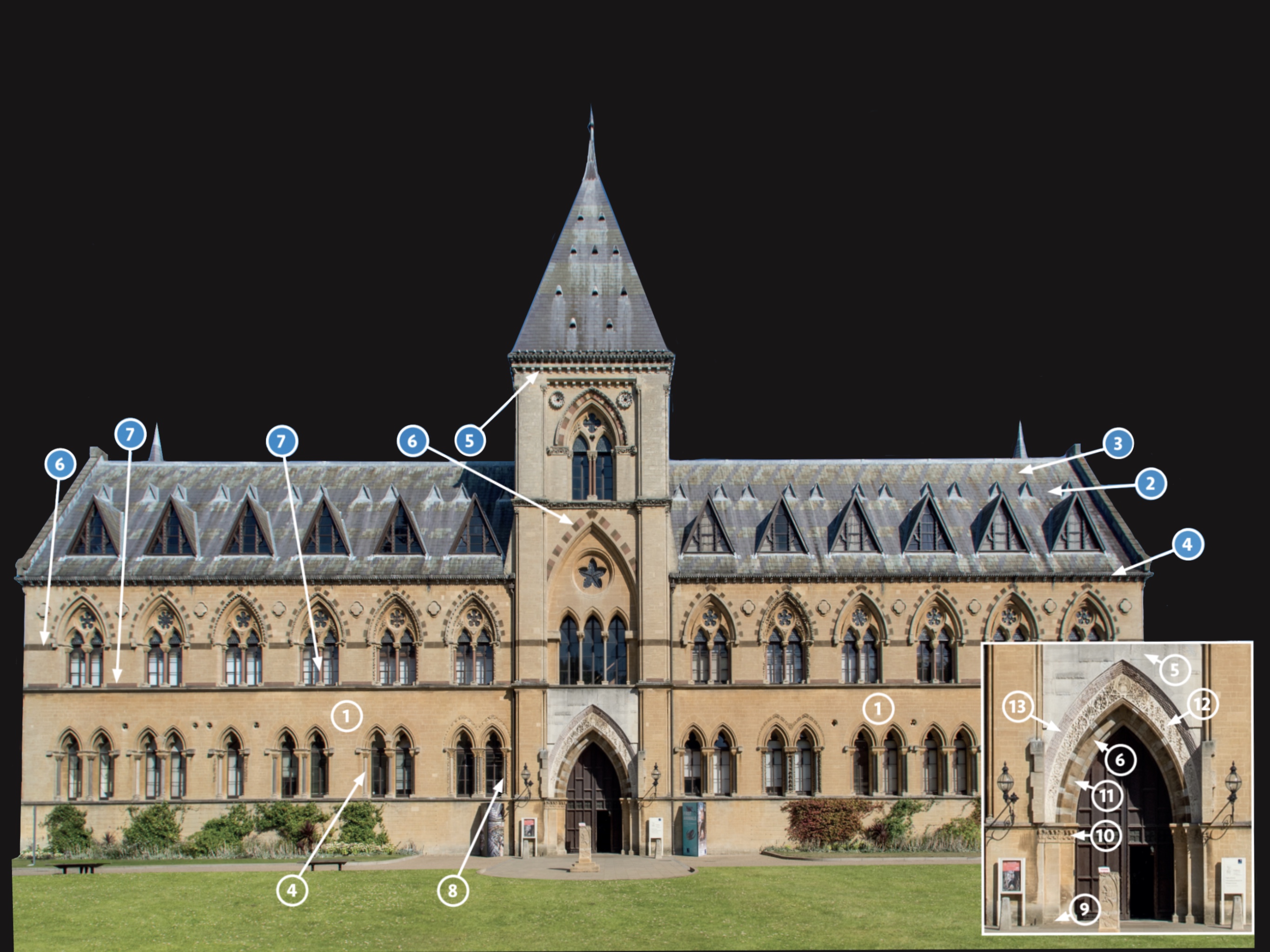 Presenting... A Story in Stone
27 JANUARY — 24 MARCH. FREE, DROP-IN.
Presenting... A Story in Stone is a new temporary exhibit at Oxford University Museum of Natural History.
Two of the strongest advocates for the creation of the Museum of Natural History were Henry Acland (1815-1900), Professor of Medicine, and the geologist John Phillips (1800-1874). From the beginning, the objective of the Museum founders was to teach science, and geology played a big part in achieving this.
In his 1863 pamphlet, Notices of Rocks and Fossils in the University Museum, Oxford, Phillips wrote:
Though the stone of which the Museum is built, and the marbles which are employed in the internal decoration, can hardly be regarded as part of the collections of rocks, they must be included among the objects to which the student of geology should devote some attention; and were indeed part selected for the purpose of adding to the illustrations of that science.
Visit our new display to learn more about the all the different types of stone used to build the Musem, and the stories these have to tell about the geology of the British Isles...
.