Presenting... Alfred Russel Wallace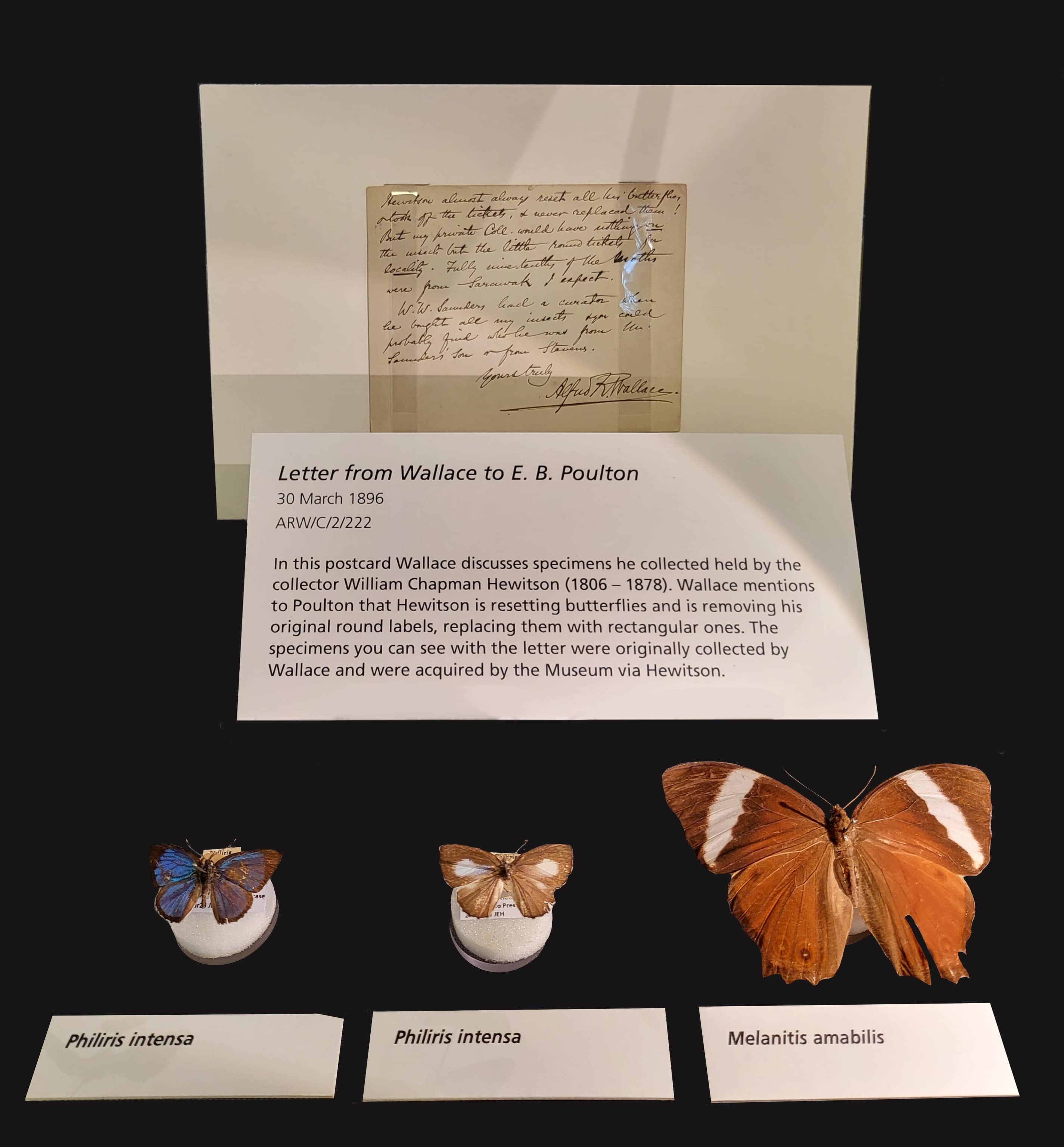 Presenting... Alfred Russel Wallace (1823-1913)
31 MARCH – 23 MAY 2023
Presenting... Alfred Russel Wallace (1823-1913) was a temporary exhibit at Oxford University Museum of Natural History.
This year marks the 200th anniversary of the birth of biologist, geographer, explorer and naturalist Alfred Russel Wallace. One of the leading evolutionary thinkers of the 19th century, Wallace is most well-known for independently developing the theory of natural selection concurrently with Charles Darwin.
Wallace spent eight years in the Malay Archipelago, between 1854 and 1862, where he built up a huge collection of insect specimens. Many of these are now held by the Museum's entomological collections in one of the largest collections of Wallace specimens in the country. The Museum's Library and Archive also holds material relating to Wallace.
To mark Wallace's 200th year, we have re-catalogued and digitised the entire Wallace correspondence and made it available on our online platform, Collections Online.